The Absolute Best Grim Dawn Build
Added: 27.06.2017 21:33 | 32 views | 0 comments


Need a tank who can smash through hordes of Aetherials and Chthonians without flinching? We've got the build for you...
Last chance to grab Grim Dawn cheap – One million sold
Added: 28.05.2017 20:23 | 32 views | 0 comments


The ARPG has been a huge success and there's still more to come from Crate.
Grim Dawn, action RPG from the creators of Titan Quest, has sold more than one million copies
Added: 25.05.2017 12:45 | 6 views | 0 comments


Crate Entertainment announced today that Grim Dawn has now sold over one million copies on PC, plus over 200k copies of the Crucible arena mode DLC.
Warhammer 40,000: Dawn of War III Review: We Expected Too Much and Got Too Little - Kitsuga
Added: 03.05.2017 3:46 | 7 views | 0 comments


Warhammer 40,000: Dawn of War III is an RTS game by Relic Enertaiment set in a galaxy where there is only war. In the grim dark future of the 41st millenium. can this Third incarnation of the game live up to its first two? Fiaura the tank girl aims to answer that question.
Grim Dawn Dev Details Frustrating Publisher Fallout
Added: 19.04.2017 11:47 | 11 views | 0 comments


Grim Dawn raised $537,515 back in 2012, but backers still havent received their boxed editions. An issue which could be resolved shortly.
Upcoming Grim Dawn Expansion To Feature Necromancer Mastery
Added: 21.03.2017 12:47 | 11 views | 0 comments


Making the undead fight for us will be a thing in the forthcoming Grim Dawn expansion.
The dreaded Necromancer is coming to Grim Dawn as a playable class
Added: 20.03.2017 21:27 | 17 views | 0 comments


The Necromancer will be added along with the Inquisitor in the upcoming expansion.
Lost Treasures 036
Added: 07.01.2017 18:14 | 13 views | 0 comments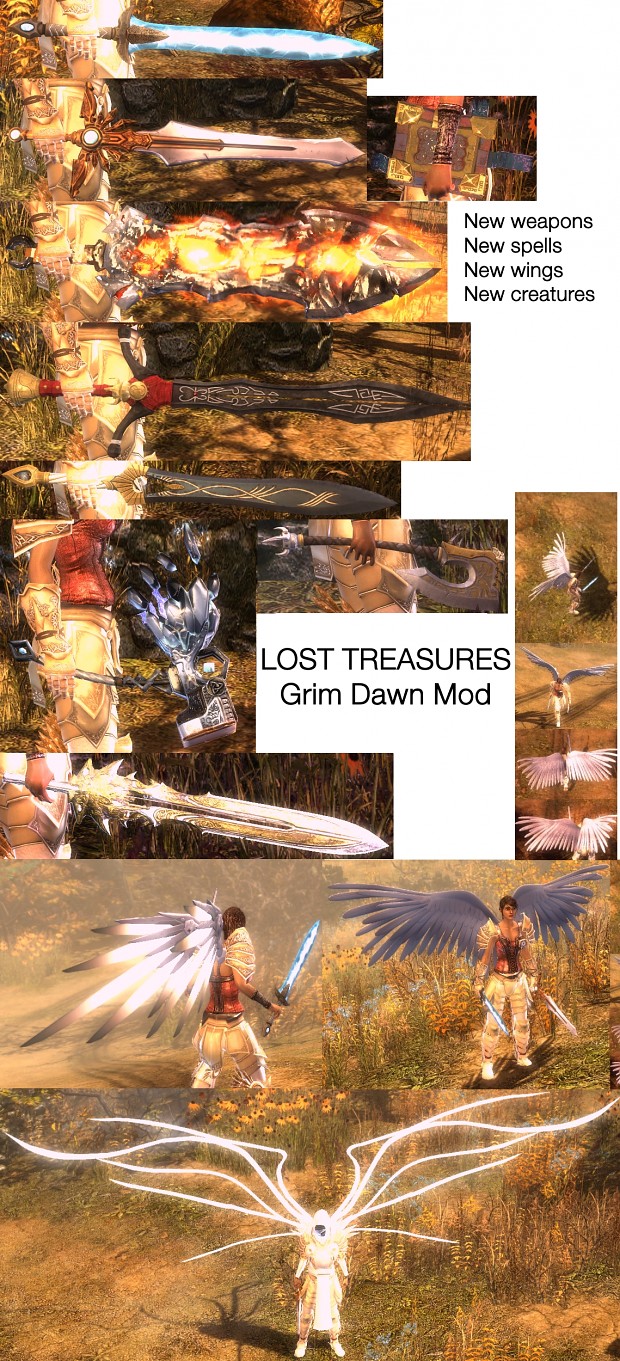 Lost Treasures 036 for Grim Dawn New weapons, New skills New wings (Mercy wings, Angel wings, Tyrael wings)
Grim Dawn patch V1.0.0.7 released with The Fall of Valbury
Added: 21.12.2016 0:09 | 16 views | 0 comments


Crate Entertainment's ARPG Grim Dawn continues to expand with the patch V1.0.0.7 update which has now gone live.
Grim Dawn unveils new Inquisitor class ahead of this week's free update
Added: 20.12.2016 16:56 | 13 views | 0 comments


An Elemental master.