Japan: Here's The Latest Nintendo eShop Charts
Added: 23.06.2017 20:06 | 4 views | 0 comments


If you are wondering how the various Nintendo eShop titles are performing in Japan then we have got you covered. As expected it is ARMS which tops the Nintendo Switch eShop charts in Japan followed by the immensely popular Minecraft. Here's the best-selling games on the Nintendo 3DS and Nintendo Switch. Nintendo Switch 01. ARMS […]
Arms was the best selling Switch eShop title last week
Added: 23.06.2017 17:35 | 1 views | 0 comments


Minecraft was finally knocked off the top spot by Nintendo's Arms.
Drugs Mod 1.0 for Minecraft 1.11.2
Added: 23.06.2017 15:39 | 1 views | 0 comments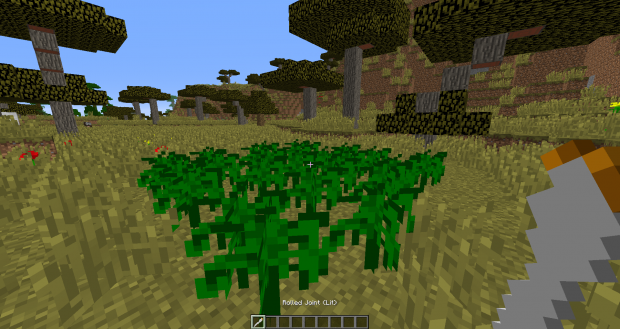 Adds weed, cotton, filter tips and more juicy drug related stuff. Made with MCreator 1.7.5 and works with Forge for Minecraft 1.11.2 DISCLAIMER: The developer does not encourage or intend to provoke the use of such substances. This is just a game and the real life effects of drugs are much more serious and complicated!
Creativerse r44 - The Industrial Update
Added: 23.06.2017 14:18 | 1 views | 0 comments


Build your own world and explore it along with other players in this sandbox game inspired by Minecraft
From:
games.softpedia.com
Upcoming PC games
Added: 23.06.2017 14:00 | 1 views | 0 comments


What are the best upcoming PC games and the new PC games to keep an eye on this year and next? Hope, anticipation, agony and elation - it's the endless cycle of emotions we go through during the annual PC release schedule. Year in, year out, games - via Steam and otherwise - are produced in such varying degrees of quality that no announcement is destined for certain success. Masterpieces are released alongside utter disasters, franchises are born while others dwindle and occasionally - so very occasionally - a game actually lives up to our expectations.
You'll find more of the best of last year in our round-up of 2016's top releases.
Upcoming PC Games Q3 2017
Minecraft Story Mode: Season 2
SuperPhillip Central | LEGO Worlds (PS4, XB1, PC) Review
Added: 22.06.2017 21:46 | 3 views | 0 comments


Phil writes, "Considering how buggy LEGO games have been in the past, I really shouldn't have been surprised with how many performance-related issues and gameplay problems I saw with LEGO Worlds, as even a linear LEGO game has problematic occurrences, so a greater scope of LEGO game makes sense that it's worse off in both performance and gameplay. LEGO Worlds is indeed an interesting idea for a LEGO game, and if the execution was better, there was more polish, and enough time was invested in it, it could have been a home run and capable competitor to Minecraft. As it is now, LEGO Worlds is merely a glitch-filled, weak attempt with a poor editor that tries to do everything Minecraft does better but ends up doing very little right."
Minecraft On Switch Will Also Get The Super Duper Graphics Pack
Added: 22.06.2017 11:30 | 2 views | 0 comments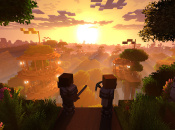 Super!
Cross Platform is a Way for Nintendo to be More "Flexible" With the Switch
Added: 22.06.2017 5:54 | 4 views | 0 comments


Rocket League and Minecraft are signs there might be a new Nintendo.