Pro Evolution Soccer 2018 & DRAGON BALL FighterZ betas will skip the PC
Added: 18.07.2017 16:48 | 1 views | 0 comments


Konami and Bandai Namco announced that the scheduled beta testing for both Pro Evolution Soccer 2018 and DRAGON BALL FighterZ will skip the PC.
Mai Shiranui Being Beautifully Brought to Life
Added: 18.07.2017 13:46 | 4 views | 0 comments


Behold, this is a South Korean Cosplayer whose name is Pion Kim. She is cosplaying Mai Shiranui from the Fatal Fury and King of Fighters video game series.
Dragon Ball FighterZ 'Trunks' Reveal Trailer, Closed Beta Registration Dated
Added: 18.07.2017 13:23 | 2 views | 0 comments


Bandai Namco has released a new trailer for Dragon Ball FighterZ revealing the first gameplay footage of Trunks. Watch the Dragon Ball FighterZ's Trunks Gameplay Trailer: The company also announced that registration for the summer-due closed beta will open on July 26. The beta itself will feature nine characters. Currently, seven characters have been announced:...
From:
www.videogamesblogger.com
American McGee is fed up of people asking him about Alice 3
Added: 18.07.2017 12:09 | 1 views | 0 comments


American McGee would like everyone to stop asking him where Alice 3 is. It's not being made and he doesn't have the ability to make it happen. "Please, stop asking me this question or questions in general related to a new Alice game," he says. It probably doesn't help that he put his name in the title of the first game...
Alice 3 might not be happening but there are instead.
If it existed, Alice 3 would be the next game in McGee's Alice game series - the first two being American McGee's Alice and Alice: Madness Returns. The latter was released back in 2011 and we haven't heard much about the series since.
Why are people asking him about another sequel then? Well, it might be due to McGee's involvement in the Alice: Otherlands animated film, which was back in 2013. 
Robo Duel Fight 3 - Beast
Added: 18.07.2017 4:54 | 2 views | 0 comments


" /> On chapter three of the Robo Duel Fight game, there are exactly six monster robots more participates the game and the struggle continues by increasing. One of the six robots is a Big Boss and on single player game mode, it may push you hard with it's huge sword. Besides of that, instant power-ups have been added in this chapter. The new booster elements which are named Fire, Earth, Wind and Water, may ensure you instant supremacy against your opponent. You should collect some gold in "Survival" game mode by defeating your opponents to unlock new monster robots. Start a struggle against either your friend or CPU with eighteen robots which are powerful from each other!
No Dragon Ball FighterZ closed beta on PC
Added: 17.07.2017 18:41 | 1 views | 0 comments


Bandai Namco used Evo 2017 to announce a closed beta period for the Arc System developed Dragon Ball FighterZ, but only on consoles.
SW Warlords of Gemini v.0.08
Added: 17.07.2017 18:09 | 3 views | 0 comments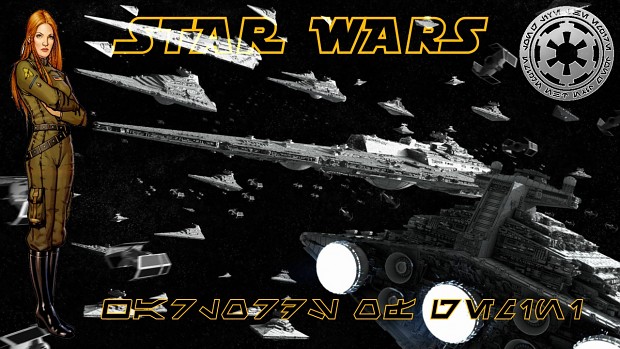 Install Instructions: 1. Unzip the winrar file. 2. place the .sgwma into your Starpoint Gemini Warlords\ Mods folder. 3. Start the game, hit the Mods button you should see SW_WarlordsofGemini as name, click it and apply.
'Gundam Versus' Review: A Bit By The Numbers But Still A Great Multiplayer Game
Added: 17.07.2017 17:00 | 6 views | 0 comments


Back in 2010, Bandai Namco wanted to reboot its 'Gundam Versus' series on modern hardware. The publisher called in Byking and the 'Gundam Extreme Versus' games were born, this new release tries and mostly succeeds to pay homage to those games.
Join Us for a Stroll with Our Top 10 Walking Simulators
Added: 17.07.2017 13:53 | 1 views | 0 comments


COGconnected - Walking Simulators, one of the newest genres in gaming. The name that was started as a slight has now been fully embraced. Let's go for a walk, shall we?
Robin Dress Up
Added: 17.07.2017 0:53 | 1 views | 0 comments


" /> Robin is the name of several fictional superheroes appearing in American comic books published by DC Comics.