Netflix's Castlevania show reveals first trailer and premiere date
Added: 25.05.2017 20:00 | 1 views | 0 comments


The first teaser for the Castlevania Netflix series is here in all of its whip-snapping glory. Netflix's Latin America Twitter account first shared the short clip on May 24th, but it only took a day for an English version to release. Opening with an NES that plays a mysterious red cartridge, which, of course, is ...]
The Castlevania Netflix series just got a very '80s trailer
Added: 25.05.2017 17:34 | 1 views | 0 comments


The highly anticipated Castlevania TV series just got a nostalgiaspasm-inducing trailer in which someone uses a Nintendo Entertainment System to select it from a list of 8-bit Netflix shows
Keep it old-school with .
The cartoon has been in the conceptual stage since as early as 2015, but now we're just over a month away from the July 7 release date. It's being produced by Fred Seibert, who you may know from some classic '90s cartoons including Johnny Bravo, I Am Weasel and Cow and Chicken. Perhaps even more promising is the fact that Warren Ellis is writing it. He's the guy behind some highly regarded comics, such as Transmetropolitan and Red. He also wrote Dead Space, so we know he can do horror.
BBC Store (including UWP app) to close, all platforms
Added: 25.05.2017 15:46 | 1 views | 0 comments



Ah yes, the BBC 'Store'. It , promising the BBC's back catalogue for all platforms, but people haven't really purchased content in the way the BBC would have liked. The issue is that with so many terrestrial TV channels now, with Netflix, Amazon Prime Video, Now TV and other streaming services all competing, often licensing and offering the BBC's own programmes, there's not much of a market left for people who want to buy and keep DRM-ed MP4 files. Understandably.
Netflix Cancels The Get Down
Added: 25.05.2017 15:37 | 1 views | 0 comments


No second season for Baz Luhrmann's musical series - but it may live on elsewhere.
Castlevania Animated Series Coming to Netflix on July 7th
Added: 25.05.2017 15:21 | 0 views | 0 comments


Killing Dracula confirmed
Xbox Game Pass games list: Every Xbox One, 360 and Xbox Live game currently available
Added: 25.05.2017 11:28 | 1 views | 0 comments


Xbox Game Pass is a new Netflix-style initiative that provides access to over 100 games on Xbox One for a flat monthly fee.
There's a range of heavy hitters available from both Xbox One and Xbox 360, including Halo 5: Guardians, Sunset Overdrive, the first four Gears of War games, a selection of Rare's back catalogue, Spelunky, all three BioShocks and several retro game compilations.
Though it technically , Xbox Live Gold subscribers can gain access now through a free two-week trial.
Whip it good with this first look at Netflix's Castlevania series
Added: 25.05.2017 6:30 | 1 views | 0 comments



Castlevania has had dozens of games released over the years, each one contributing to a mythos of man and monster battling it out for supremacy in a world of nightmares. A world that Netflix has drawn plenty of inspiration for with their upcoming TV show, that finally has a debut date and a swanky new trailer to show off.

Video: Check Out the First Teaser Trailer for the Netflix Castlevania Show
Added: 25.05.2017 2:10 | 1 views | 0 comments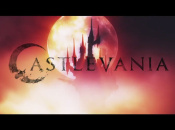 What a horrible night to have a teaser
Netflix's animated Castlevania series has a debut trailer
Added: 25.05.2017 1:02 | 1 views | 0 comments


Netflix's will debut on 7th July, at least in the US and Latin America, and the streaming video company has released its first trailer for the show.
We're still awaiting official confirmation for a UK release date, but hopefully it won't be far behind its North American Netflix brethren.
Written by acclaimed Transmetropolitan scribe Warren Ellis, the show's premise is described in the trailer as such:
Netflix uses real NES Netflix app to reveal its Castlevania show
Added: 25.05.2017 0:53 | 0 views | 0 comments



Konami hasn't done a much with its Castlevania video game series in recent years, but you know you can't keep Dracula down forever. Netflix just revealed the trailer for its upcoming original animated program Castlevania, which is based on the classic series that first appeared on the Nintendo Entertainment System. The trailer starts with an NES and the ...]