Omen of Sorrow: New Gameplay Video shows Werewolf Caleb in Action
Added: 30.04.2017 18:46 | 1 views | 0 comments


Check out some new gameplay footage of Omen of Sorrow, the upcoming PS4 and PC fighting game, with a setting inspired by literature, myth and Horror - powered by Unreal Engine 4.
AudioDope WAC Plugin Demo
Added: 29.04.2017 21:39 | 1 views | 0 comments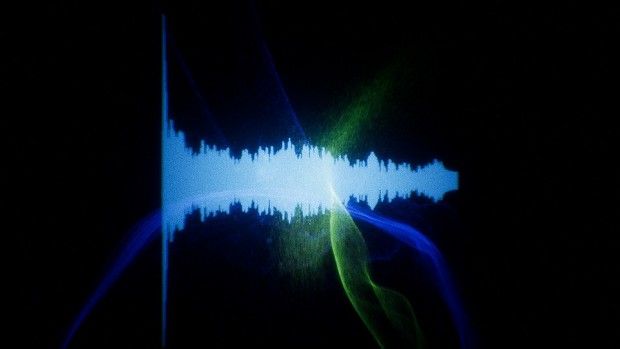 Windows Audio Capture (WAC) is an Unreal Engine 4 plugin that captures live audio from the windows default audio device and analyse it to frequency values. Practically you can create any audio visualisation through Unreal Engine's BP system by adding custom nodes that react live with your windows audio.
Valhalla Hills – Definitive Edition out now on Xbox One
Added: 29.04.2017 15:02 | 1 views | 0 comments


The Kalypso Media published and Daedelic Entertainment developed strategy title, Valhalla Hills – Definitive Edition, is now available digitally on Xbox. Valhalla Hills – Definitive Edition is brought to you by the people behind classic strategy titles such as The Settlers II and Cultures. Life is difficult when your dad is the ruler of Asgard, especially when he banishes you from Valhalla! Join forces with a crew of outcast Vikings and lead them to the summit of Valhalla by building and fighting your way there! This new console version release also includes the official DLC – 'Sand of the Damned' and 'Fire Mountains' – as well as a new exclusive map type – 'The Dwarf Cave'. Build, battle, earn honour and lead your crew to eternal Viking paradise! You can check out the launch trailer below: In Valhalla Hills – Definitive Edition, you are Leko – youngest son of Odin, exiled to Midgard by your father for failing to meet his expectations. terested in building villages than pillaging them, you now find yourself far from home with a disgruntled band of recently-deceased muscleheads. Odin has turned his back on his people, and it's your fault. There's only one thing for it – you'll have to guide your newfound companions to heavenly glory the only way you know how. Now, you must lead your band of outcast Viking warriors through the varied landscapes of Valhalla Hills – Definitive Edition, where a magical portal awaits to take you to your rightful place in the realm of the gods. But the journey is a hazardous one, and the Vikings will need to do one thing first…survive! To do that, you'll have to take good care of your Vikings by putting your building and management skills to the ultimate test. Your band of heroes may be tough but you'll still need to protect, equip and feed them as well as help them to fend off ghostly residents and wild beasts. Control of the Vikings is indirect – these bearded citizens have minds of their own, so you will influence their actions with general commands rather than controlling any one specific unit at a time. Guide your mighty followers into gathering food, wood and other resources, all while defending their fledgling camp. Featuring crisp, bold and beautiful 3D graphics (powered by Unreal Engine 4) with full day and night cycles, Valhalla Hills – Definitive Edition sees you playing across randomly-generated maps in varying mountain terrains, as you master a balanced economy system to ensure endless gameplay challenges and variety.
Animating the faces of fear and courage in Call of Duty: WWII
Added: 27.04.2017 18:15 | 0 views | 0 comments



I remember the days when Call of Duty games didn't show the face of a soldier who was talking, mainly because the facial animations were so unrealistic. Not anymore. With Call of Duty: WWII, the new game in the blockbuster series that Activision revealed this week, you can see the fear, anger, determination, and courage ...]
Epic Games Roll Out the First Preview for Unreal Engine 4.16
Added: 27.04.2017 17:55 | 1 views | 0 comments


There are several additions VR developers might want to check out.
Unreal Engine 4.15.1 / 4.16 Preview 1
Added: 26.04.2017 15:28 | 1 views | 0 comments


Start your journey into game development or take it to the next level with Unreal Engine
Zelda: Ocarina Of Time's Kokiri Forest recreated in Unreal Engine 4, available for download
Added: 26.04.2017 14:44 | 2 views | 0 comments


CryZENx has recreated the Kokiri Forest from The Legend of Zelda: Ocarina Of Time in Unreal Engine 4, and has released this map to the public. This map will give you an idea of what a new Zelda game in Epics latest game engine could look like.
Making it in Unreal: Empathy devs on how to draw a foggy memory
Added: 24.04.2017 12:00 | 2 views | 0 comments


When we say that empathy is the ability to put ourselves in another's shoes, we usually mean it metaphorically. But hey, this is videogames: we regularly inhabit the size 12s of action heroes, physically and literally.
Related: .
In Empathy, that chance to see through somebody else's eyes is turned into a central mechanic. Stepping into an empty land of tent-filled parks and teetering, jenga-like tower blocks, it's only by inhabiting the first-person memories of others that we can work out where everyone went.
There have been no complex NPC behaviours or explosion effects for Stockholm developers Pixel Night to grapple with - but story-driven, exploratory adventure games like these come with their own, unique technical challenges.
Pulling the trigger on story
Scientists haven't yet conducted any studies into what the most distressing possible bug in a game is, but if they did, they'd probably conclude that it was 'two lines of dialogue playing at the same time'.
Older articles

»